fBest Work Boots for 2016 . Find our Work Boots reviews, comparison charts and buying guides to help you buy the right Work Boots that fit you.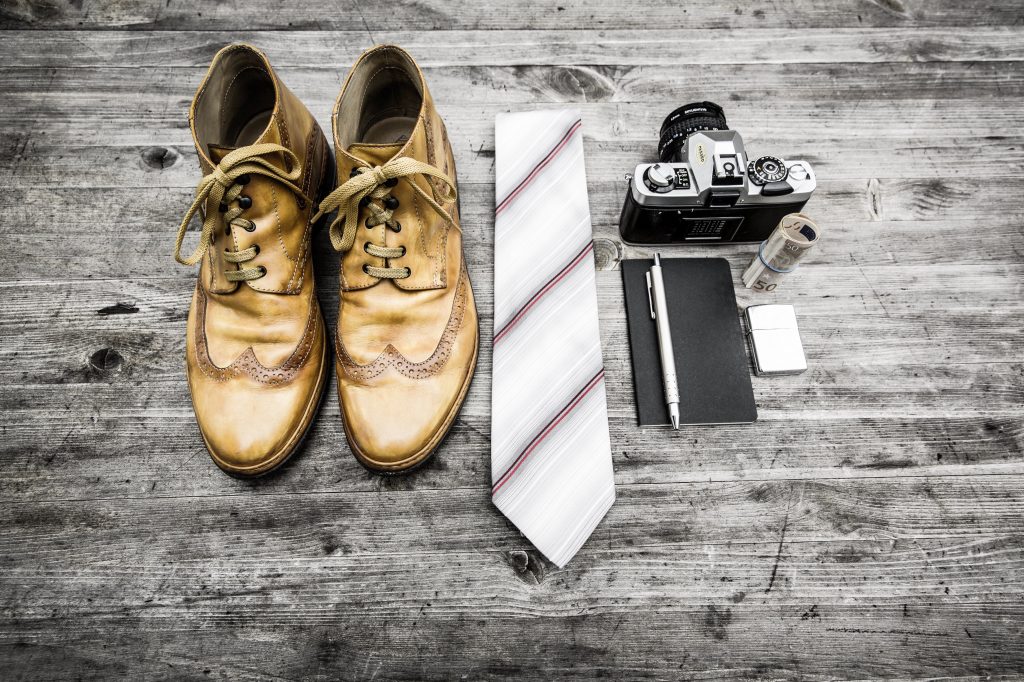 Having the right pair of work boots that fit you well can make a huge difference on how you work and how safe you are while working.
If you aren't a desk job worker then you probably work on all kinds of terrain and a good pair can literally save you from electric shocks, ankle sprains, cold temperatures and what not.
Work boots do more than just save your toes from unexpected damage and a good pair goes a long way. However, choosing a pair of work boots that is right for you can get tricky and usually depends upon your daily working conditions and terrain.
We'll help you find the best work boots that are perfect for your needs.
#1 Recommendation for 2019
Timberland PRO Men's 26078 Titan 6″ Waterproof Safety-Toe Work Boot
Our top recommendation as the best work boots for 2019, the Timberland 26078 Titan has to offer everything that you might need from a pair of high end work boots.
These are one of the most comfortable to wear work boots with virtually no break in time. This feature is unique to Timberland thanks to their PowerFit comfort system which is really more than just a marketing gimmick.
The Timberland 26078 offers an aluminium alloy safety toe and ankle support and thus leaves no stones unturned when it comes to preventing work injuries.
The pair also features the signature Timberland PRO® Rubber sole that makes it resistant to oil, abrasion and slippage. The amount of traction and stability it has over almost every surface is remarkable.
It's a great pair at a great price, however they look pretty generic. However, if safety and durability are more important to you then you'll probably be okay with making that trade-off.
==> Click here to See Today's Discount on Timberland PRO Men's 26078 Titan
#2 Keen Utility Men's Pittsburgh Steel Toe Work Boot
This pair of boots from Keen has a lot to offer in terms of features.
The pair comes with solid steel safety toe along with a tough rubber toe cap and despite that it is one of the few lightweight boot in its class.
The boots come in a sporty look and can be misjudged for hiking shoes. However, the Aggressive tread sole offers a lot of traction and remarkable resistance towards slippery surfaces.
The signature Dry-lex footwear lining and KEEN.DRY waterproof breathable membrane makes it one of the best insulated, waterproof boots. The shoes are breathable and comfortable for long work hours.

There aren't really any drawbacks that we experienced with this pair of boots.
==> Click here to See Today's Discount on Keen Utility Men's Pittsburgh Steel Toe Work Boot
#3 Timberland PRO Men's Pitboss 6″ Steel-Toe Boot
When it comes to work boots, you just can't go wrong with a pair from Timberland and our experience with Pitboss hasn't been any different.
It's a good pair of boots for the price and offers everything you could need from a well designed pair of boots.
Pitboss features steel safety toe protection, insulation against electrical hazards and good traction against slippery surfaces.
The construction of this shoe shows that it's built to last. The boots are made with Goodyear welt construction and offer a lot of room for your feet.
They're one of the sturdiest shoes that we've reviewed so far, however, it can take up quiet some time to break into them.
Timberland PRO Men's Pitboss 6″ Steel-Toe Boot
#4 Red Wing Heritage Men's Classic Work 6-Inch Moc Toe Boot
Red Wing has been making boots since the first world war and they've gained quiet a reputation for designing some of the best work boots in the market.
The pair of boots that stuck out for us was the Heritage Classic as it is well-rounded in terms of safety features and will fit the requirements of most of our readers.
As you can see, the shoe is perfectly contoured and a lot of thought has been given to its stitching. In fact the seams are triple stitched.
The shoes are lightweight and offer a rather thick sole that are unique to this pair of boots and you wouldn't find a similar base support in this price range.
It does take some time to break in to these so expect wearing it for a couple of days before you get really comfortable in them.
As a side note, a lot of users have found that there is a sizing issue and our recommendation would be to go for a size 0.5-1 larger than your regular shoe size.
==> Click here to See Today's Discount on Red Wing Heritage Men's Classic
#5 Wolverine Men's W02421 Raider Boot
Wolverine Raider Boot is a pair that is just as good in terms of function as it is in design. I personally love how it looks and it is definitely meant to stand out of the crowd.
However, looks is not the only reason why it's one of the best selling work boots. These boots are built for comfort. It's Multishox Comfort System and multiple individual pressure padding makes it a great choice if your work requires you to move a lot.
The pair features a rubber sole that is pretty standard and is resistant to oil slippage and abrasion.
While the pair offers a lot when it comes to comfort and mobility, it lacks the much needed insulation if you're used to working on extreme temperatures and it isn't much promising when it comes to the safety toe feature. If your work isn't really prone to extreme temperatures or the possibility of heavy parts falling on your feet, then these will be quiet perfect for you.
==> Click here to See Today's Discount on Wolverine Men's W02421 Raider Boot
The Ultimate Buying Guide to Work Boots
There are a lot of factors that make a pair of work boots worth buying and sadly not all shoes offer every benefit under the sun. However, it is important to know what features are important to you so that you can choose the best pair of shoes that offers exactly what you need.
Here are the key factors that you need to consider before buying your pair of work boots.
Safety Toes
A strict requirement for most construction jobs, work boots with a solid toe safety feature has saved thousands of work injuries from happening.
There are three types of material that you can choose from and what you need depends upon your working environment and what kind of hazards you might have to deal with.
1. Steel Toes
Toes of Steel! A perfect feature if you use heavy machinery and literally need the extra layer of steel safety. However, with heavy duty safety comes heavy weight.
2. Aluminium Toes
A lighter version of the steel toes and just as secure. However, they do conduct energy and can get uncomfortable during long working hours.
3. Composite Toes
Usually built from carbon fibre or plastic, they're light and do not conduct energy which makes them a good option for long work days. However, they do not offer the kind of safety you get from metal toes.
Resistant Sole and Heel
Depending upon your workplace, you'll need to look for a sole and heel that gives you the required friction to prevent slipping on oil and other slippery surfaces.
Moreover, you'd also want it to provide protection from nails and other sharp objects.
If you're work requires you to climb ladders then look for boots that offer at least 3/4 inch high heels and a good bevel level of 45 degrees.
Electrical Surge Protection
If you're an electrician or you're prone to working around live wires then it is important that the boots you get offer insulation against electricity.
These boots are made from non-conducting material and all other components are non-conducting.
However, if your work requires you to work with delicate electrical equipment then you'll need boots that dissipate static charge. These boots contain a conducting material in their sole that prevents your body from storing static electricity and protects your electric equipment from unwanted damage.
Construction
If you're looking for the most durable of boots then go with the ones that have either leather or synthetic welts. A welt is a the lining between the upper and the lower sole and both are attached to it.
There are two more ways in which your work boots can be built. The first is the direct attachment method and the other one is called the cement method.
Waterproofing and Insulation
A must have if you're used to working in frigid weathers or locations where it snows a lot.
Even if you don't, my personal recommendation would be to make sure that your work boots are waterproof and offer strong insulation from the outside weather. Trust me, you'd be far more comfortable throughout your work day.
Weight
It goes without saying that lightweight shoes are always a better option. However, you'll probably have to give up either on the safety or on the durability features for a lighter pair.
Break-in period
Almost all work boots will need some break in time before you get really comfortable with them. This really varies with boot-to-boot and I'd recommend reading amazon reviews from previous owners to better judge this factor.