We've all had our fair share of Sunday fun-days that take a depressing turn to the Monday blues as soon as bedtime creeps up on us. You know, when you realize you've spent all weekend maxing and relaxing and have neglected to even think about the upcoming week and all of its challenges, let alone do anything to ensure you'll have a successful week. Don't spend those precious last weekend moments stressing about what's to come. Check out our suggestions of nine self-care Sunday rituals you can put into practice to ensure a great start to every week.
1. Take Your Time Waking Up
Most of your week is spent rushing around, so take advantage of the lazy Sunday morning mentality and allow yourself a gentle wake-up, whenever possible, free of noisy alarms (electronic or otherwise). Taking a little longer to wake up may sound counterintuitive to getting a jump on the week, but we promise when you start the day feeling rested, you are more capable of knocking things off your To-Do list.
2. Make a List over Coffee
Don't wait until Sunday night to start thinking about everything you want to accomplish during the upcoming week. Skip scrolling through Instagram over your morning coffee and instead jot down a quick list of all of the things you hope to tackle in the days ahead. No need to set priorities just yet—after all, this is just an informal brainstorming session to get your creative juices flowing.
3. Show Your Locks Some Love
Sundays are a great day to give your hair the added TLC you don't have time for during the week. Give your split ends a little extra attention with a deep conditioning treatment. Or, if you're feeling a little on the greasy side (hey, we've all been there), try a product-busting serum to break up the added buildup that's been holding your luscious locks down. Even devoting more time to styling—like a Drybar-worthy blowout—will make you feel like you just walked out of the salon without the hefty price tag.
4. Give Yourself a Facial
Chances are, not every Sunday can be a luxurious spa day, but that doesn't mean you should miss out on the chance to pamper your skin. One easy at-home way you can get a little self-care while also taking care of one of your best features is by giving yourself a mini-facial. Start with cleansing your skin with a gentle cleanser, and then follow up with an easy-to-apply facial mask specific to your own unique skin needs. Last, follow it all up with a luxurious moisturizer, and you'll be ready to tackle the day—and week—with a bright and shiny disposition.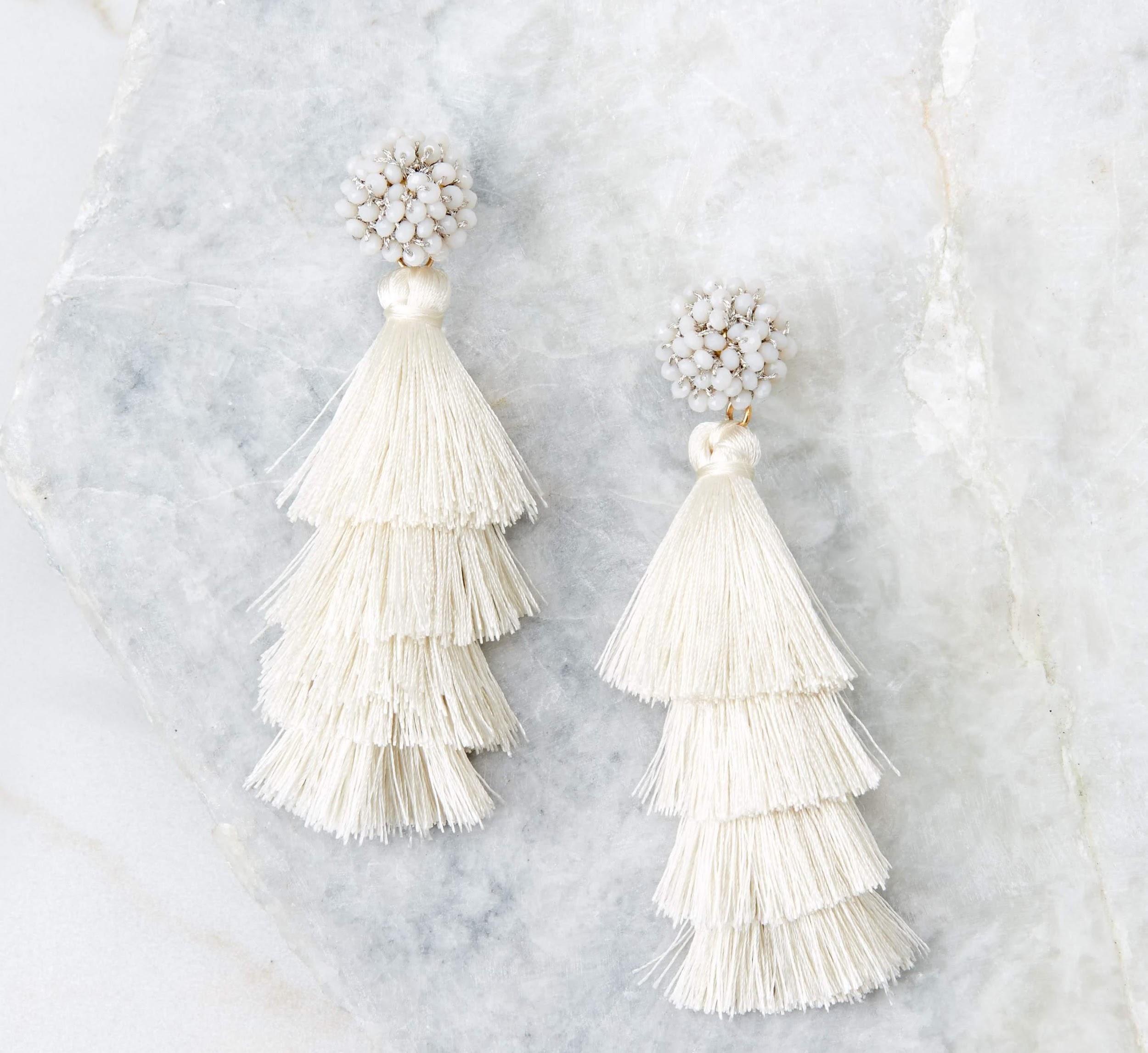 5. Lay Out Your Clothes for Monday
If you are someone who spends a little too much time standing in front of your closet every morning stressing over what to wear, then taking a few minutes on Sunday night to lay out your Monday morning outfit may be the way to go. This way, you'll have plenty of time to heat up the iron if you realize your favorite skirt has a weird crease down the middle or those statement earrings you had your eye on have mysteriously disappeared (probably into your roommate's wardrobe).
6. Meal Prep Your Week
Okay, we know how non-glamorous meal prep sounds, but believe us when we say a little slicing and dicing on the weekends can save you some serious calorie consequences during the week. Give yourself thirty minutes on Sunday to prep some fresh fruits, veggies, and salads, and it'll be a lot easier (and healthier) to grab lunch in the morning on your way out the door. And, if you're feeling really inspired, planning your at-home menu for the week and making sure you have all of the ingredients you'll need to make your planned dinners will help your evenings at home feel far less stressful too.
7. Plan Something Fun for the Week Ahead
Don't let the end of the weekend get you down. Make Sunday your day to use your social media savviness for good and reach out to friends and family with the intention of making plans for the week to come. Find out what fun events are happening on the horizon. Plan a mid-week happy hour for you and your work bestie to blow off some steam. Book a reservation at a restaurant you've been dying to try. Don't dwell on Sunday marking the end of a fun weekend. Instead, look at it as an opportunity to plan a fun week ahead.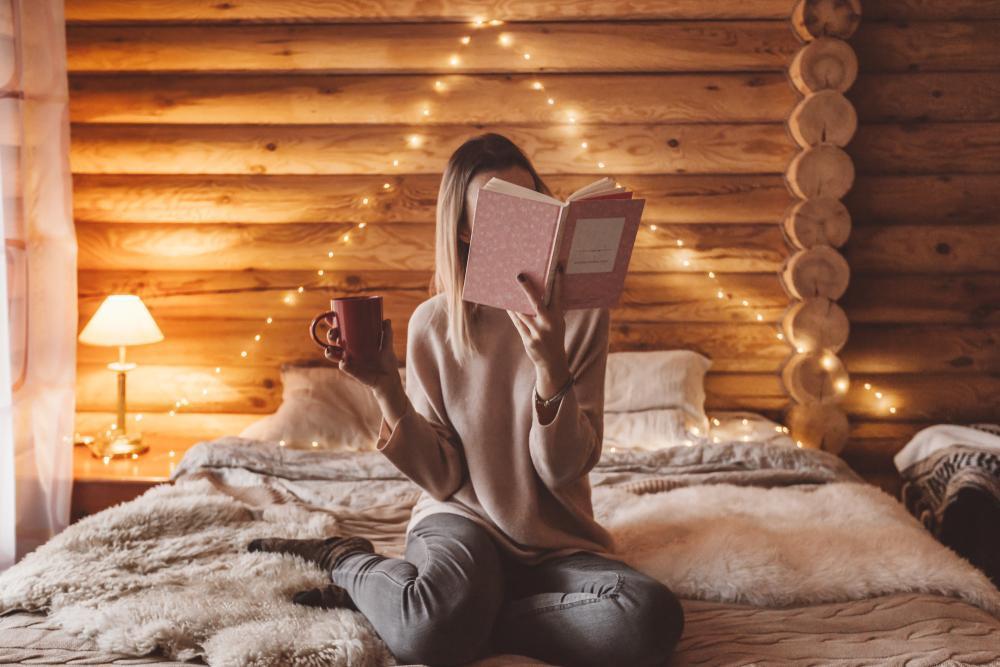 8. Unplug
Chances are, as soon as Monday rolls around, you are going to be glued to some device almost every waking hour of your week. Give yourself a much-needed break from electronic overload and make a conscious choice to unplug on Sundays (or at least stay off of email until Monday morning). It may sound impossible, but we promise whatever information happens to find itself into your inbox today will still be there tomorrow when you're actually getting paid to address it.
Don't waste those last precious hours of your weekend stressing about if you should "reply all" or keep it on the bcc. Give yourself and your devices a rest on the weekend, and you'll return to work that much more refreshed and ready to tackle the day on Monday.
9. Go to Bed Early
Going to bed early may sound like a fantasy, but Sunday night is when you need to turn it into reality. Make a mental note of when you'd like to be asleep, and then start getting ready for bed at least an hour before. You want to give yourself plenty of time to unwind and turn your brain off—something that is far easier said than done.
Skip falling asleep to the blue glow of your smartphone. Instead, try reading a book at night to unwind and relax. Not only is it a great way to distract your brain from stressing over your elusive to-do list, but also, it's way more fun than scrolling through status messages about how much people dread Mondays.
Kick those end-of-weekend-blues to the curb and put your Sundays to good use. Use this list to exercise some easy self-care tips that will get your week started off right and keep that happy weekend buzz going all week long.